We are excited to introduce
Squarespace Refresh 2023
, our annual release of new products, features, and updates in support of a future where everyone can be an entrepreneur. Many of the innovations launched in 2023 are designed to help entrepreneurs sell, and represent the biggest advancements in commerce since we launched two decades ago.
Central to the 2023 product releases is the upcoming launch of Squarespace Payments, which will close the gap for millions of customers seeking an integrated, secure way to transact seamlessly on a single online platform. Currently in Beta, Squarespace Payments will roll out to customers in the U.S. in the coming months and launch in additional markets in 2024. This powerful payment solution will let you accept payments directly through Squarespace instead of having to connect a third-party payment provider. You will have complete control over your finances and easily manage payments, payouts and view refunds, disputes, and charges, all within a centralized dashboard. The simple signup process, intuitive onboarding experience, and access to Squarespace's award-winning customer support team, will ensure you can begin securely transacting on Squarespace Payments within minutes.
>
Squarespace Payments
In addition, we continue to make enhancements to Squarespace AI, a custom combination of Generative AI solutions aimed at helping you build an integrated online presence faster and easier than ever before. The initial focus of our new AI-powered technology is to help with a major pain point: content readiness, with new features that help you draft polished and professional website content.
"Today's entrepreneurs want a frictionless experience, more ways to sell, superior design and better outcomes when it comes to building a presence and running a business online," said Anthony Casalena, Founder and CEO of Squarespace. "We continue to push the boundaries in what is possible, placing more powerful and dynamic tools in the hands of entrepreneurs worldwide. Our 2023 Refresh unveils incredible new ways to maximize success online, from the integration of Squarespace Payments, expansion of Domains, and the introduction of dozens of new tools and features that allow anyone to more easily monetize and sell online."
New products and features launching include:
New ways to sell:
Tools to help you earn income, easily create additional income streams, and own your content.
Squarespace Payments: Our new, native payment solution offers a fast and secure payment option for everyone selling on Squarespace. The new payments tool is easily accessible with a simple onboarding experience.
Client Invoicing: With Client Invoicing, you can manage your business all on Squarespace – from vetting leads to receiving payment via invoices in one streamlined, customizable workflow. New tools include:

Client intake forms & CRM: Capture important information from potential clients with intake forms and organize those details in Squarespace's updated CRM.
Invoices: Collect payments from your clients with professional invoices that match your website brand identity.
Project tracking: Manage your client information, invoices, and tasks in one place with our project functionality.

Courses: Easily turn your expertise into income with a professional online course powered by Fluid Engine™, that is complete with beautiful course layouts, video lessons, progress tracking, and more.
Commerce tools: Expanded commerce tools make it easier than ever for you to sell physical and digital products, including: fulfillment profiles, checkout improvements, shipping labels order tracking, UPS® shipping labels, improvements to subscriptions, shop page and product listing enhancements, and a new add-to-cart feature.
Acuity Scheduling: Advancements in platform technologies and new branding celebrates Acuity's core promise of never letting scheduling get in the way of success. Platform updates help streamline the client booking experience, making it more intuitive for clients to book appointments. Additional features include a new centralized dashboard, enhanced mobile app tools like mobile payment links, and payment features such as automated email receipts, hassle-free invoice creation and management.
Email Marketing: Convert your site visitors into repeat customers with updated email marketing tools, including enhanced email automations, seasonal email templates, and an editable discount field that helps convert site visitors into repeat customers.
New ways to stand out online:
Next-generation tools and technologies to help you easily create a unique brand and integrated experience across your online platforms.
Squarespace Domains: A domain is the crucial starting point in your journey to establishing an online presence. Squarespace is continuing to invest in building out our domains platform by adding new domains like .nz or .fr, introducing domain and email forwarding, and setting up bulk domain management, as well as overhauling the domains dashboard to emphasize simplicity in domain management.
Squarespace AI: Introducing new AI-powered tools that make it easier than ever to generate custom content. Squarespace AI helps populate nearly-final content on your websites, bringing you much closer to a finished website product. Squarespace AI is available within the website text editor, Email Campaigns, Commerce stores, and Squarespace Blueprint to help you efficiently specialize your content to ensure it reflects your unique brand identity.
Bio Sites Pro: We have expanded Bio Sites, beautiful one-page link-in-bio sites for social media, with the launch of Bio Sites Pro. The Pro tier offers premium features for you to have deeper customization, engagement, and monetization capabilities. The Bio Sites web editor option is also now available, which offers an easier way to create and update Bio Sites from any web browser.
Expanded Extensions: We added a dozen new Extensions to expand the functionality of our platform.
New Ways to Scale:
Expanded tools to support businesses of all sizes and types as they mature and scale.
Enterprise: Updates help global brands scale their online presence efficiently and securely while maintaining brand integrity. New tools allow enterprise teams to easily collaborate on web page drafts and offer enhanced protection to keep internal sites secure through single sign on.
Tock: New and improved solutions for superior hospitality management.

Enhanced User System: Search, discover, and book reservations easier than ever with Tock's new iOS app. In addition, the new integration of Reserve with Google helps Tock customers drive more visibility, revenue, and covers.
Platform updates:New features include multiple start times for events, table prioritization to customize which tables get booked first, variable ticket types, and pricing for events. Credit card holds, to help reduce no shows, will be launching soon.
"We are excited to expand our platform with more tools for service sellers, a thriving and growing community of online entrepreneurs looking to turn their knowledge into ownable content and income," said Paul Gubbay, Chief Product Officer at Squarespace. "We have built one of the most comprehensive suites of tools for anyone looking to sell online whether it be their time, services, and expertise, or physical products."
>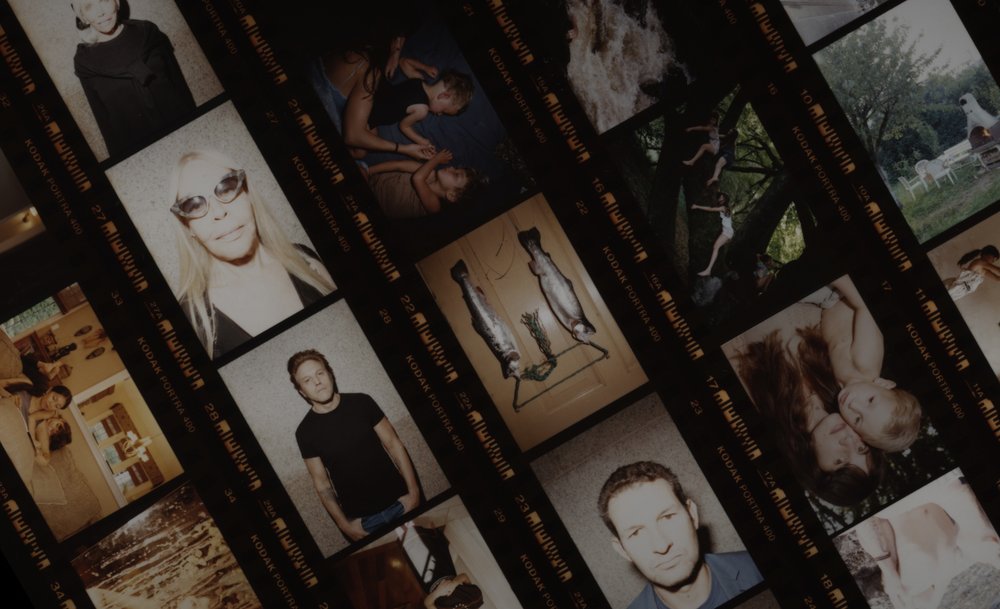 Squarespace Collection: Magnum Photos Contact Sheet
© Sabiha Çimen / Magnum Photos, © William Keo / Magnum Photos, © Olivia Arthur / Magnum Photos, © Jacob Aue Sobol / Magnum Photos, © Bruce Gilden / Magnum Photos, © Steve McCurry / Magnum Photos
In addition, we introduced the second edition of Squarespace Collection (formerly Squarespace Icons), our award-winning partnership series, with famed photography agency Magnum Photos. For this collaboration, we partnered with six of Magnum's world renowned photographers to capture original imagery from across the world. The results came together in a one-of-a-kind photography project, which includes six signature website designs built on Fluid Engine™. Each design is inspired by the photographer's creative vision and the design choices for their own Squarespace websites, and are available as a starting point for anyone looking to build a website with Squarespace. As part of the series, all six photographers will provide a limited number of one-on-one photography portfolio critiques, available by signing up via Acuity Scheduling*. Find more information on the latest Squarespace Collection, including access to the new website designs
here
.
To learn more about our latest innovations, visit Squarespace Refresh
here
.
*
Rules apply
Read more of this post..
If you would like help Sober Group to assist you with advertising, marketing, website development, call center, sponsorships or placement in our free classifieds,
visit our Services page at https://sobergroup.com/services