Please log in to your account to view your subscribed posts.
Directory

Topics

Posts

Last Post

Information

Main Forum

Topics: 12 Posts: 12

12
12

News

Participation in various news sources is essential for a community to be well-informed and tolerant in today's interconnected world.

By exposing ourselves to a wide variety of viewpoints, opinions, and experiences, we increase our knowledge and cultivate empathy and understanding for people of various cultures, beliefs, and backgrounds.

This acceptance enables us to seize new opportunities, challenge preconceived conceptions, and appreciate the shared human experience.

Moreover, diverse news sources foster healthy debates and conversations, enhancing our social community and promoting growth, tolerance, and unity.

Topics: 77 Posts: 77

77
77

Truth

Truth in advertising plays a vital role in establishing a high level of integrity within the Sober Group Discussion Forum, ensuring that the community continues to be a reliable source of information for various audiences. Adhering to ethical advertising practices fosters member confidence and credibility while promoting openness and accountability.

This commitment to honesty improves the overall user experience and encourages the sharing of accurate information, thereby facilitating the discovery of new opportunities, perspectives, and shared experiences. As a result, the forum becomes a welcoming space where people from diverse backgrounds can engage in open and honest discussions, nurturing a more inclusive, well-informed, and connected community.

Topics: 1 Posts: 1

1
1

Referrals

Control Drinking

Topics: 1 Posts: 1

1
1

Intervention

Topics: 3 Posts: 3

3
3

Sober Living

Topics: 34 Posts: 34

34
34

SaaS

App

Topics: 518 Posts: 518

518
518

Call Center

Topics: 3 Posts: 3

3
3

Docs

Sober Group's expert SaaS platform provides addiction treatment professionals with a comprehensive collection of downloadable documents designed to streamline their daily operations and improve the quality of care they provide. This extensive collection of resources caters to various aspects of the treatment process by providing essential forms, templates, and guides.

By leveraging our in-depth understanding of the industry's requirements and employing cutting-edge technology, we have designed a user-friendly solution that facilitates the management of crucial data. Thus, addiction treatment professionals can concentrate on what is truly important: providing effective and compassionate care to individuals on the road to recovery.

Topics: 482 Posts: 482

482
482

Live Support

Topics: 89 Posts: 89

89
89

Services

Advertising

Topics: 107 Posts: 107

107
107

Marketing

Marketing with Sober Group's diverse channels, such as video, print, and podcasts, can provide a multifaceted approach to reaching different audience segments. Specifically, radio, which has evolved into podcast format, remains an effective marketing medium in today's fast-paced digital environment.

Radio, whether in its traditional form or as podcasts, provides a distinctive means of connecting with audiences by providing a more intimate and personal experience. In addition, this medium enables the development of solid relationships between the audience and the brand, as listeners tend to develop a sense of loyalty and trust for the presenter or show.

Topics: 4 Posts: 4

4
4

Volunteer

Topics: 37 Posts: 37

37
37

Website Development

Topics: 9 Posts: 9

9
9
---
There are currently 49 users online. 0 members and 49 guests.
Most users ever online was 1,091 at 01:57 PM on 08-28-2023.
Sober Group Discussion Forums Statistics
---
Topics: 1,377 Posts: 1,377 Members: 8 Active Members: 1
Sober Group Discussion Forum Welcomes You
---
Welcome to the "Sober Group Discussion Forum", a vibrant and inclusive online community devoted to the collection, curation, archiving, and preservation of information related to the innovative work of Sober Group in the ever-changing digital landscape.

Sober Group is committed to stretching the limits of computing technology as a pioneering company that operates at the intersection of traditional methodologies and modern data-driven applications.

We invite you to join us in exploring, sharing, and discussing the most recent innovations, trends, and best practices in this rapidly advancing field, while fostering connections with professionals who share a passion for transforming the way we approach computing and data-driven solutions.
---
PhonePe launched the Indus AppStore Developer Platform on Saturday, promising zero platform fee and no commission on in-app purchases as the Walmart-backed...

Today, 04:00 AM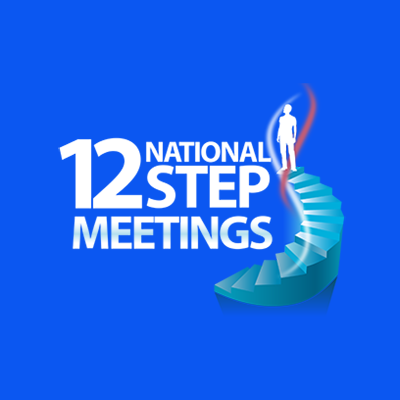 ---
There are no results that meet this criteria.